Chapter 4: Upper Beaver River (full chapter download)
The river's journey to Hudson Bay begins at Beaver Lake, just south of Lac La Biche. The upper portion of the river's watershed includes the drainage into the main stem up to the confluence with the Sand River. Two of the major upper tributaries, the Amisk River and Mooselake River, are featured in their own chapters.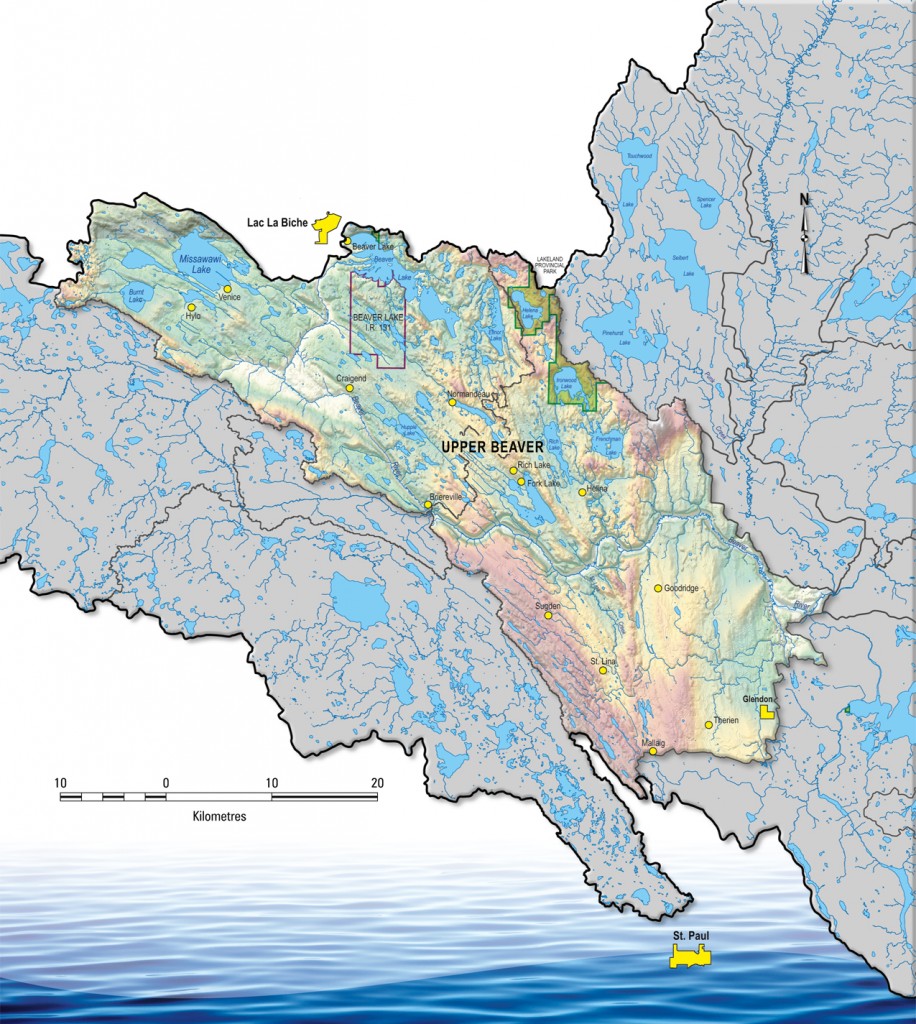 The Upper Beaver River sub-watershed is characterized by several shallow lakes and slow-flowing streams. The main stem itself has begins as a narrow, shallow stream with flows dropping off rapidly after the spring. A large portion of the sub-watershed's land is used for agricultural purposes, which are centered around several rural communities. The Beaver Lake Cree Nation and the Village of Glendon are also situated in this sub-basin.
Most watershed health indicators for the area are considered to be marginal or poor — factors to consider include the low reliability of rain and snowfall, pressure on water quality and aquatic resources from development, and a high susceptibility to water quality issues due to the region's shallow lakes and streams.
Sub-watershed Snapshots