Chapter 12: Lower Beaver River (full chapter download)
The Lower Beaver River sub-watershed is, for the purposes of this report, comprised of the drainage into the main stem downstream from the Sand River plus the drainage basins for Reita and Redspring Creeks in the southeast. Populated areas within this area include the Cold Lake First Nation, the Elisabeth Métis Settlement, the southern portion of the City of Cold Lake, and the Cherry Grove and Beaverdam areas.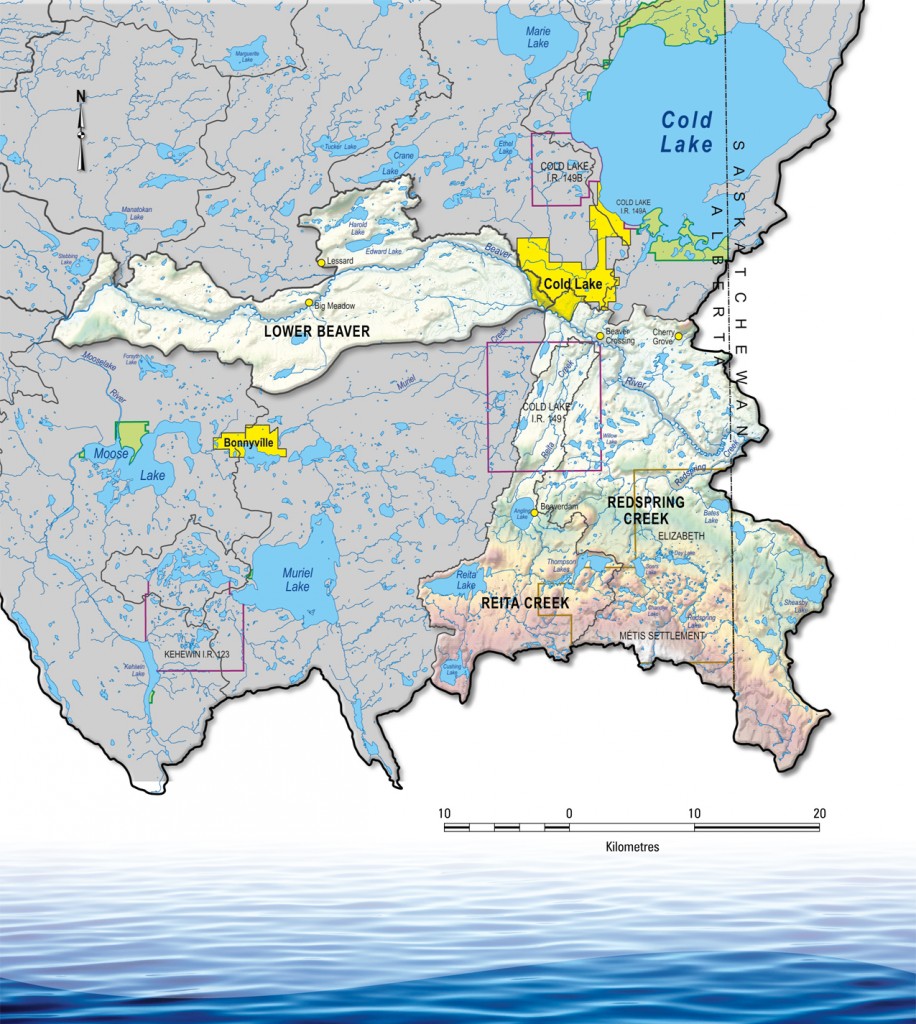 About one half of this area is used for agricultural purposes. About one fifth of the area is comprised of water and wetland features, most notably around lower Reita Creek. The lower portion of the Beaver River flows into Saskatchewan south of Cherry Grove, and continues east and north from there where it eventually joins the Churchill River. The Master Agreement on Apportionment, set by the Prairie Provinces Water Board, requires that at least 50% of the natural flow of the Beaver River pass through to Saskatchewan. The actual total flow passing through each year is much higher than that minimum.
The Reita and Redspring Creek systems are comprised of mostly ephemeral streams with very low to non-existent flows other than in the spring. Large portions of each sub-basin do not contribute to the Beaver River. Stream crossings are also common in this region when compared to other areas.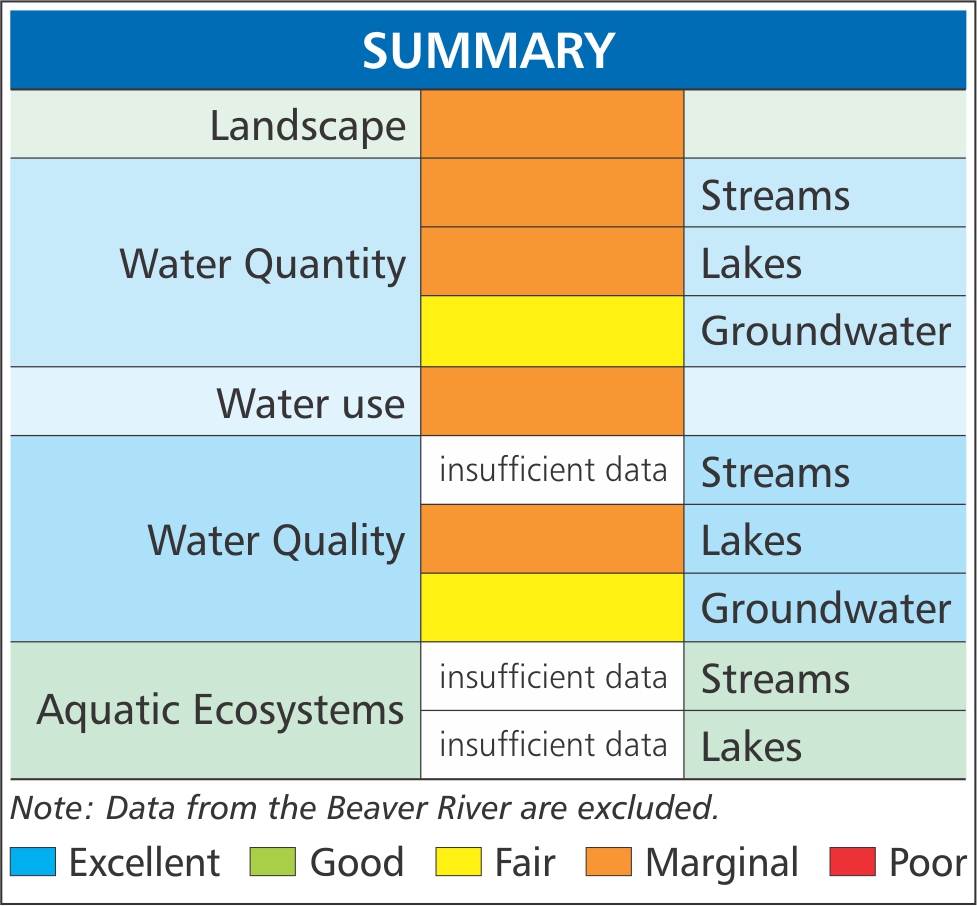 Health indicators for this area apply to the Reita and Redspring Creek sub-basins. Due to the general lack of data about this portion of the watershed, many indicators were not scored. Of those that were, they are generally marginal — land clearing and  low streamflow reliability negatively affect most health indicators.