Now that you've learned all about the hydrologic cycle, groundwater, biodiversity, and ways to conserve water, you may think you know all there is to learn about watersheds. This is only a drop of water in a whole bucket! If you would like to learn more about watersheds, check out our list of books and websites.
Books are a fantastic resource for learning more about watersheds. All of the books listed on this page are available from your local library! If you want to know if the book you're looking for is currently located at your library, or if you would like to request to have the book sent to your library, check out the library's regional website. Just type in the name of the book under keyword search and click on 'Go!'
Here is a selection of watershed books that we recommend!

Water in Rivers and Lakes by Issac Nadeau
Ages 7-10
This book provides a great overview of lakes and rivers including how rivers begin,  the life cycle of a lake, and how to take care of your watershed.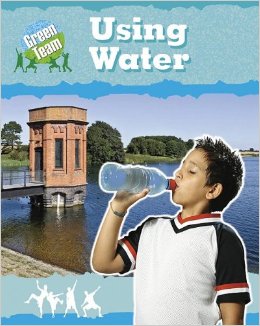 Using Water by Sally Hewitt
Ages 7-9
When it comes to our most important resource, every drop of water counts! The Green Team will teach you about different ways that you can conserve water.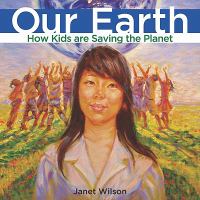 Our Earth: How Kids are Saving the Environment by Janet Wilson
Ages 7-12
Learn amazingly true stores about what other kids aroud the world are doing to become watershed stewards! You can read about a young Canadian student, Ryan Hreljic, who is building wells to bring people fresh water.!

Earth Book for Kids: Activities to Help Heal the Environment by Linda Schwartz
Ages 8-12
Through offering plenty of ideas for science experiments and arts and crafts projects, this book will creatively guide you through interesting topics such as water conservation,   recycling, energy, and pollution.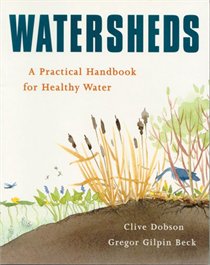 Watersheds: A Practical Handbook by Clive Dobson
Ages 12+
With over 100 illustrations, this book will help you to learn more about the fundamentals of ecology and watersheds, including topics on water and nutrient cylces, ecological restoration, and habitat loss.
Are you searching for additional website resources that will help you to learn more about watersheds? Check out the list of websites below designed especially for kids wanting to know more about the environment!
Environment Canada's Youth Zone
United States Environmental Protection Agency