The Beaver River Watershed Alliance (BRWA) is one of eleven Watershed Planning and Advisory Councils (WPACs) in Alberta.  WPACs are designated by the Government of Alberta to carry out planning and education functions through the Water for Life Strategy (2003) whose goals are as follows:
healthy aquatic ecosystems,
reliable, quality water supplies for a sustainable economy, and
a safe secure drinking water supply.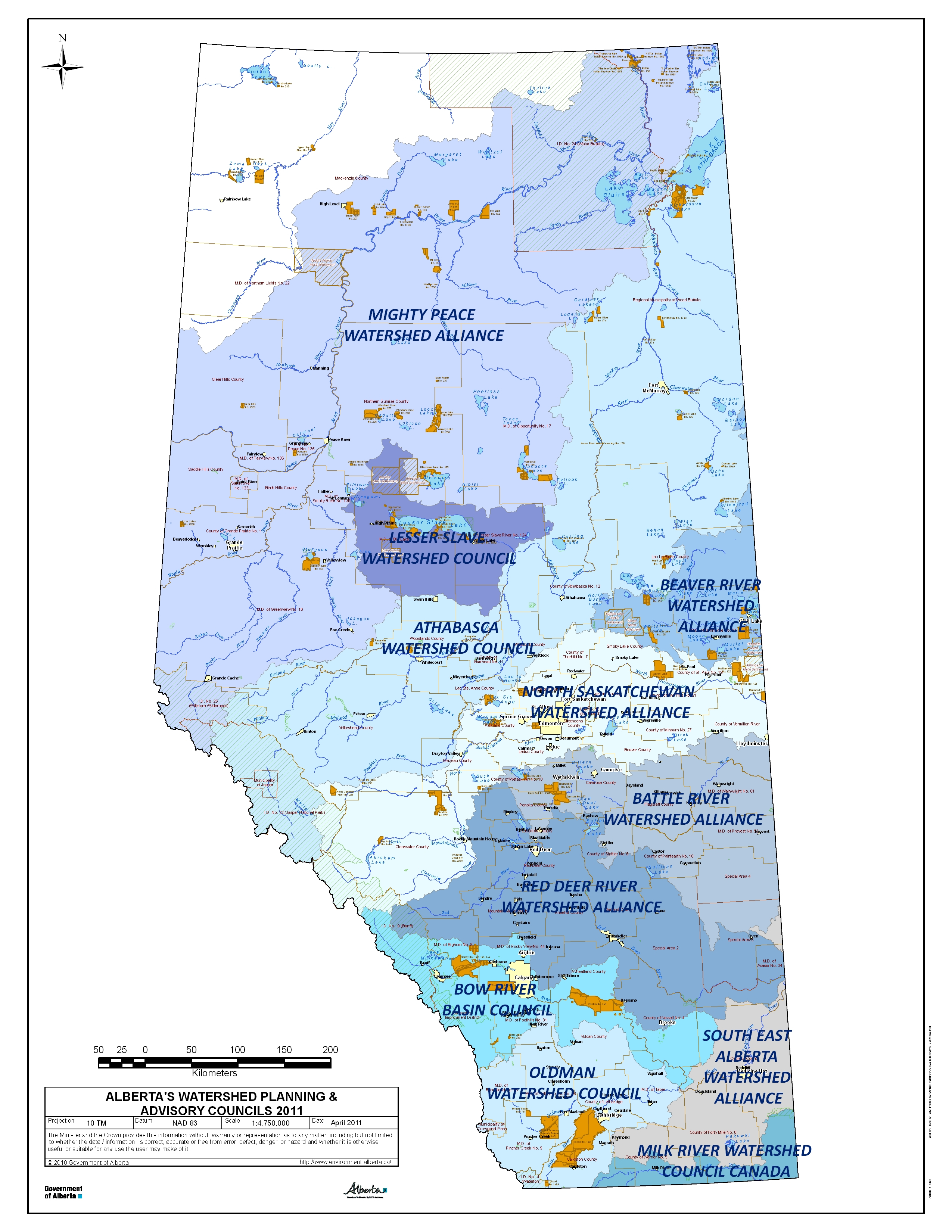 The role of the BRWA-WPAC is that of a multi-stakeholder planning body. This partnership of individuals and organizations working together promotes a better understanding of the watershed and our collective impacts on it. The BRWA-WPAC is funded, in part, by grants provided by Alberta Environment and Parks. The BRWA operates as an Independent Standing Committee of the Lakeland Industry and Community Association (LICA).
The responsibilities of the BRWA-WPAC are three-fold: (1) to assess and report on the state of the watershed, (2) to educate and inform the community about watershed stewardship, and (3) to lead the creation and implementation of an integrated watershed management plan (IWMP) for the Beaver River basin.
The BRWA is guided by its vision and mission:
VISION
The Beaver River Watershed is ecologically healthy and environmentally sustainable.
MISSION
The Beaver River Watershed Alliance will maintain or improve the ecology of the Beaver River Watershed while respecting the diverse values of the watershed community. This will be achieved through broad community engagement, partnerships, sound scientific study, education, and the support and encouragement of implementing sustainable water management and land use practices.