Chapter 11: Muriel Creek (full chapter download)
The Muriel Creek sub-watershed drains one of the largest lakes in the Beaver River basin. It also drains the eastern half of the Town of Bonnyville and most of the Kehewin Cree Nation. Muriel Lake itself is a popular cottage area, although decreasing lake level has become a serious issue in recent years.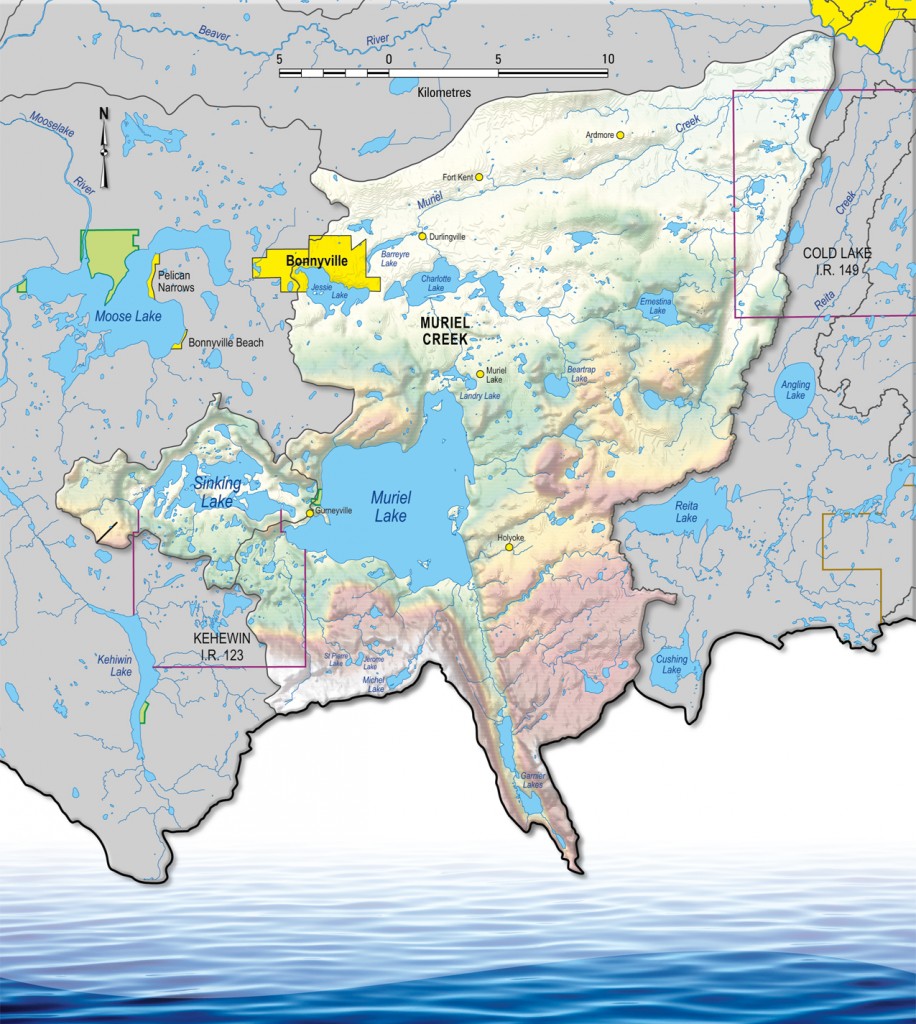 Over one half of the Muriel Creek watershed is used for agricultural purposes. A portion of land is also cleared for oil and gas operations, and several residential developments exist around Muriel Lake. The lake's tributaries and outflow are primarily ephemeral, with minimal flows other than in the spring. The Sinking Lake sub-basin to the west lives up to its name; it has not flowed into Muriel Lake in recent memory.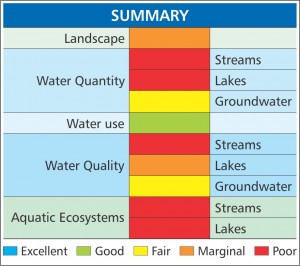 Extensive land development, increasing temperature, decreasing precipitation, and other factors have had significant impacts on the health of the Muriel Creek sub-watershed. Water yield from lakes and streams is very low, which also negatively affects water quality. This has also reduced the suitability for several species of wildlife, notably the lake's fishery (no fish were found in recent surveys).