Chapter 10: Marie Creek (full chapter download)
The Marie Creek system drains a significant portion of the eastern watershed. It includes most of the City of Cold Lake, a section of the Cold Lake First Nation, many lakes with year-round residents, CFB Cold Lake, and oilsands developments. The booming regional economy makes this area one of the fastest-growing regions in Alberta.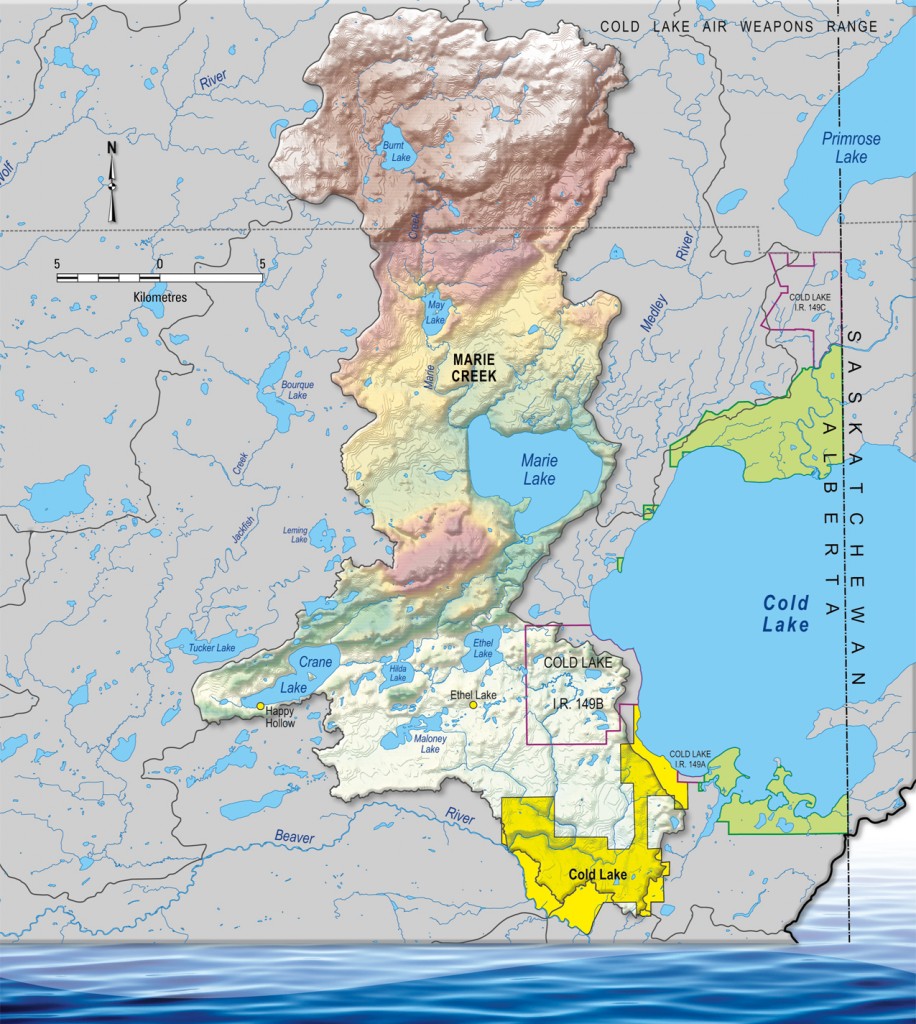 Most of the watershed is comprised of mixedwood forest, wetlands, and open water, with most cleared land situated in the southern portion of the drainage system. The uplands to the north and west are mostly forested with high recreational value, as many popular lakes (Crane, Marie, Ethel, and others) are found there. Unlike many other sub-watersheds, the lakes in this region tend to have relatively stable water levels and fewer water quality issues. They tend to be mesotrophic, with Crane Lake being the only exception.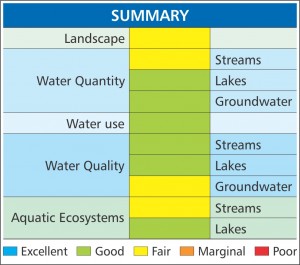 Most health indicators have high scores for this area. There is plenty of existing data courtesy of Alberta Environment, industrial operators, and other sources, which allows for a clear picture of the state of the sub-watershed. The highest potential for impact on watershed health stems from the high level of development in the southern portion of the basin, as well as increasing development around lakes.