Chapter 5: Amisk River (full chapter download)
The Amisk River is one of the most significant tributaries of the Beaver River. It originates at the outflow of Long Lake on the western edge of the drainage basin. Much like the upper Beaver River, the Amisk is characterized by low flows through most of the year. The sub-watershed drains the western and southwestern portions of the Beaver River basin, including several recreational lake watersheds.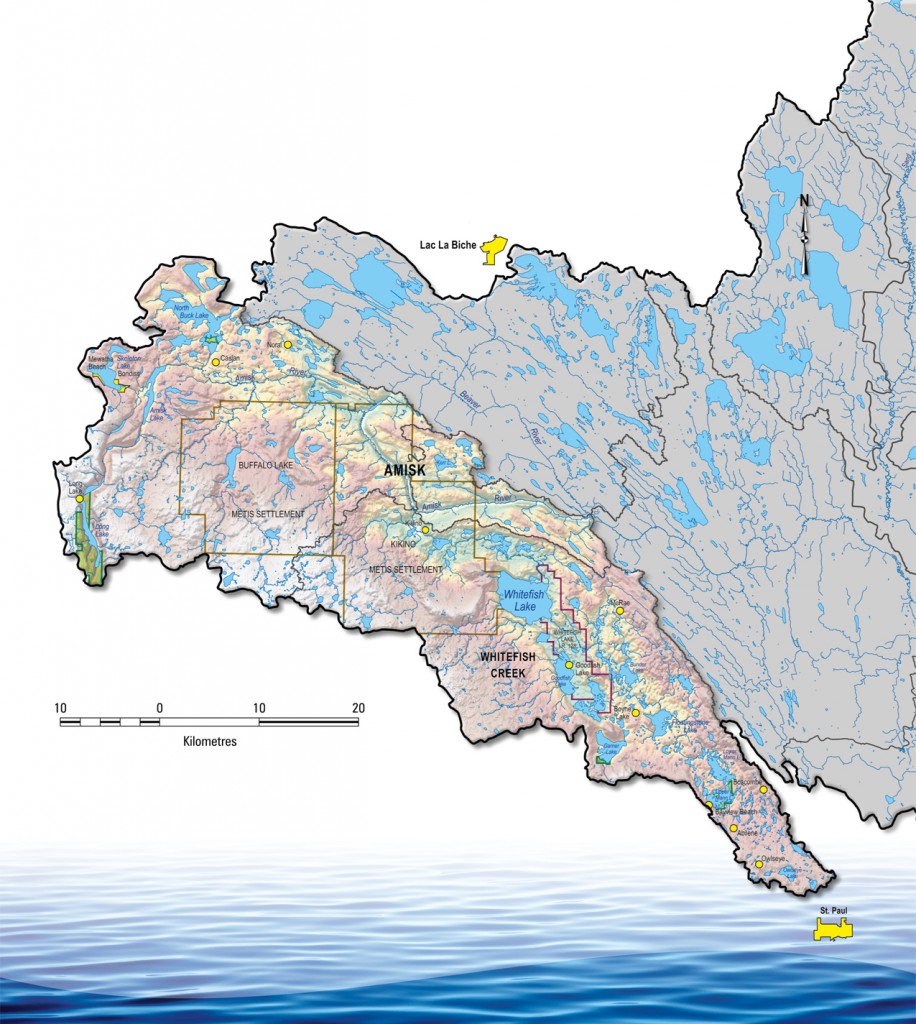 The Amisk River sub-watershed is characterized by a variety of land cover types, the most common being dry and central mixedwood forest, wetlands, and agricultural land. There are also several provincial parks and recreation areas in the sub-basin, including Long Lake, Garner Lake, and Mann Lakes. There are also two Métis settlements (Buffalo Lake and Kikino) and one First Nation (Whitefish Lake) found within the region. The area's generally level terrain and reliance on precipitation make this sub-watershed similar to the Upper Beaver River.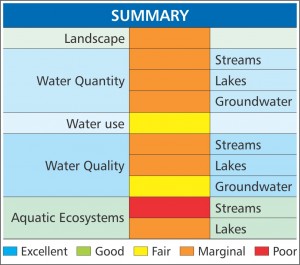 Much like the Upper Beaver River, the Amisk River sub-watershed scores fairly low for most watershed health indicators. The area's lakes, streams, and aquatic ecosystems are very susceptible to annual variation in precipitation and pressure from land clearing and development.
Sub-watershed Snapshots